SA Officer GLITCH Workshops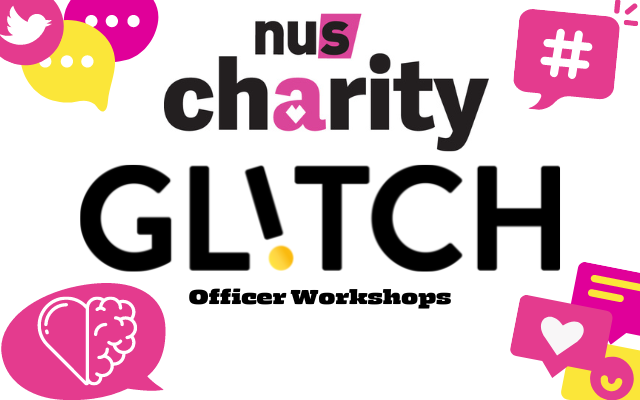 NEW Workshops focusing on online abuse and engaging with digital spaces in a positive and respectful way
NUS Charity undertook research in 2021/22 on Officer Wellbeing, asking elected officers past and present about their experiences and the impact of social media during their time in office. The research found that social media had negative impacts on officers' mental health, confidence, anxiety levels and their work / life balance. We also found that disabled officers were significantly more likely to receive abuse via their personal social media accounts, and the negative impact following online abuse on health and wellbeing is significantly more likely amongst women, whilst non-white Officers are more likely to have safe spaces provided.
Officers past and present through NUS Charity's research told us they would appreciate clearer guidelines and / or process on how to deal with such abuse, training on what to do, and counselling to help with the impact of it.
Based on the needs identified through this research, Glitch, powered by NUS Charity, will be offering workshops in December 2022 to try to begin to discuss and tackle some of these issues and empower current officers in their digital wellbeing. These workshops will provide elected officers in the movement with empowering and impactful training, particularly focusing on online abuse and engaging with digital spaces in a positive and respectful way.
Officers can choose between an online workshop or an in-person workshop (location: Aston Students' Union, Birmingham). These workshops are repeating workshops, so you only need to attend one.
What the Workshops will focus on:
Discover the fundamentals of digital self-defence and the digital tools you can use to protect your privacy and information online.
Learn how to be an online active bystander and feel empowered to undertake this role.
Learn about digital self-care and feel empowered to take control of your wellbeing online.
Learn about digital citizenship and what that means for you in your role as an elected officer at a students' union.
As a result of attending a Glitch Workshop we want elected officers to feel supported, happier and healthier in their relationship with digital spaces during their time in office. NUS Charity want to support elected officers in the movement to have a flourishing online presence without compromising their wellbeing.
Glitch Workshop Dates:
You can choose to attend a workshop either online or in-person, at the following times:
Thursday 1st December 2022, 13:30 – 17:30 – Online (via Zoom)
Friday 9th December 2022, 10:00 – 14:30 – In-Person (Aston Students' Union, Birmingham, B4 7BX) – please note there will be a break included but lunch will not be provided
Price: £120 (+VAT) per place
Registration has now closed. Visit Glitch's website to find out more about the work they do.