Carly Baxter (she/her)
Think Positive Project Coordinator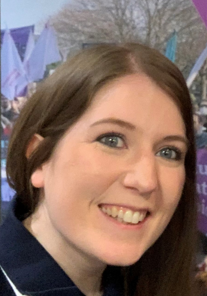 Carly first discovered her passion for helping to make students lives better in 2012 when she began working with Young Scot, she then went on to join the NUS Scotland team in 2013. Carly has worked in a variety of roles at NUS, which has resulted in her gaining knowledge from across the organisation, including in governance, administration, events and communications.
At Think Positive, Carly coordinates project communications including social media and the website. She also delivers administrative support to all of the projects Think Positive delivers.
Katie Gilbert (she/her)
Think Positive Project Manager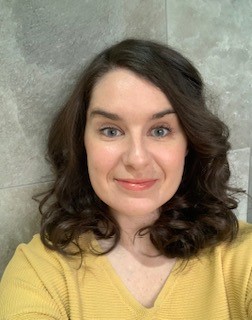 Katie joined the NUS Scotland team in 2017 and has worked on externally funded health and wellbeing projects for over 11 years. Katie first experienced mental ill health whilst studying at university, unfortunately she couldn't access the support required and consequently left her studies early.
Katie is now a passionate advocate for mental health in education and wants to help make support as easy as possible to access. At Think Positive, Katie manages the Think Positive project and staff, whilst delivering operational and strategic direction.
Helen Brown (she/her)
Think Positive Project Consultant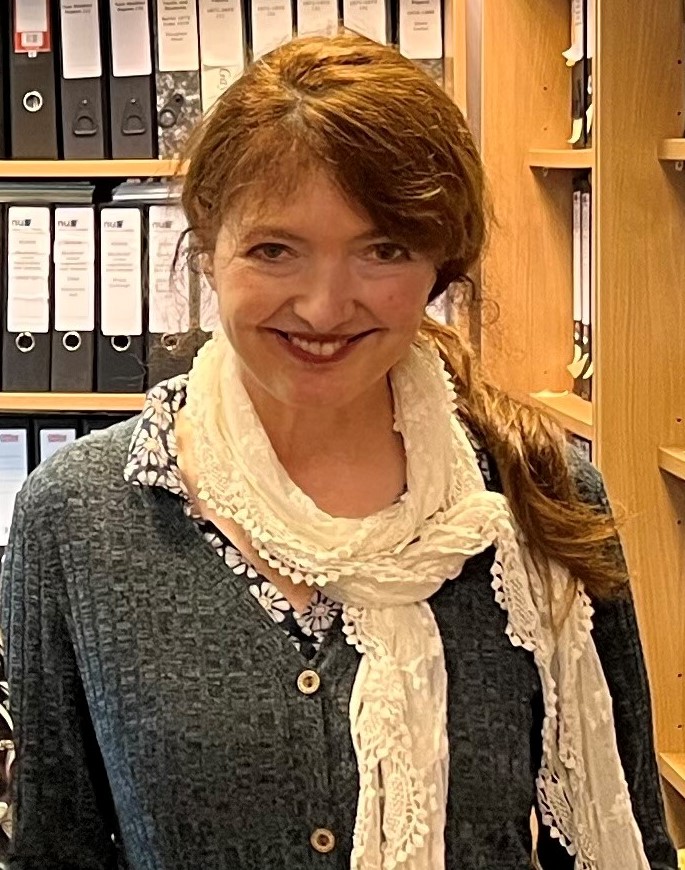 Helen holds a postgraduate Diploma in Social Work, majoring in mental health, an MSc in Social Work and Social Policy. She has worked in leadership positions in health, advocacy, housing, education and governance for third sector and statutory organisations, including the Red Cross, VSO, Visualise Scotland and the Prince's Trust. Helen is also on the Board of Directors for Ireland's National Advocacy and Patient Advocacy Service and founder of ArtSquat, a Scottish arts charity.
Helen grew up with a family member with additional support needs and developed a deep understanding of the barriers they faced in accessing education and services.
Helen is committed to enabling better access to mental health services and to an environment of positive student wellbeing in further and higher education. She is also currently studying at Sabhal Mòr Ostaig.