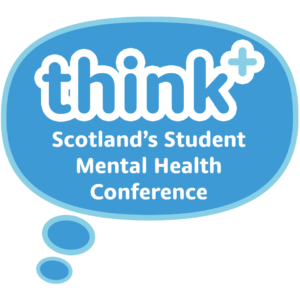 In October 2020 we held the biggest event Think Positive has ever hosted: Scotland's Student Mental Health Conference 
The aims of the conference were:
1. A showcase of initiatives from within the sector
2. Facilitate a discussion on the future of student mental health at a national level
3. Opportunity to meet leaders within the sector
The conference included pre-recorded show reels shown on YouTube, 3 panel discussions and 12 workshops held by external presenters. We held a conversation live on Twitter to engage delegates with our content and discuss some key questions alongside our live workshops.
The feedback was incredible, and we were proud to bring together so many students and those who work with and support students to discuss topics which had been chosen by a student panel who completely shaped the content of the conference.
Check out the conference delegate pack: