When: 27th April 2023, 10am – 27th April 2023, 1pm
Event format: Online/virtual only

Organiser: ScotSMART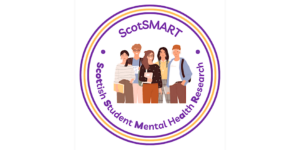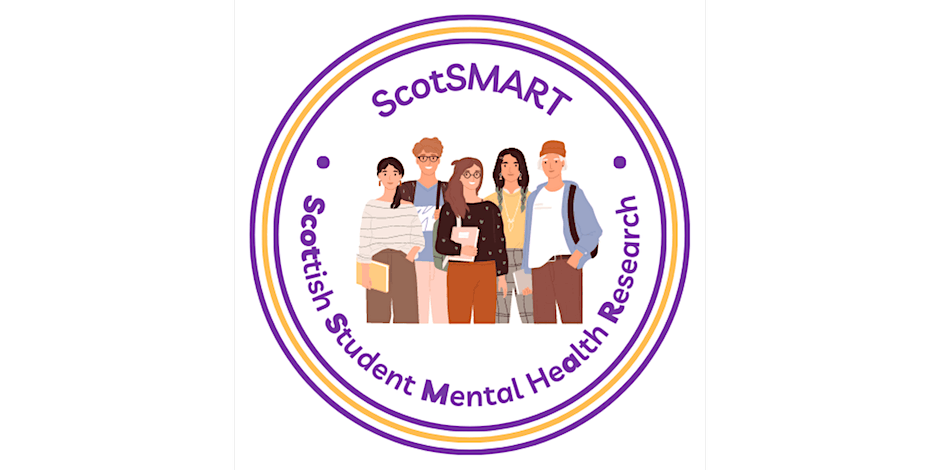 The Scottish Student Mental Health Research Network (ScotSMART) is a recently formed network, which focusses on student mental health in Scotland. It brings together academics, professional services, practitioners and other student mental health stakeholders to address a broad range of topics and to facilitate research and knowledge exchange opportunities across the Scottish Higher Education sector.
Aims
The groups aim is to improve research focused on student mental health wellbeing by providing a hub for academics and practitioners to:
• Create a bespoke evidence-base to identify ways to promote mental health and wellbeing initiatives and create avenues of support
• Improve the quality and impact of student mental health research across Scottish Higher Education Institutions
• Enhance and foster a collaborative environment which embraces key stakeholders and leads to impacts in policy and practice.
Event schedule
10:00 – 10:15 – Welcome and introduction
10:15 – 10:45 – Setting the scene: Lightening talks
10:45 – 11:15 – Setting the agenda: What are the key challenges influencing Student Mental Health and Wellbeing in Scotland?
11:15 – 12:00 – Working groups based on interest: What can be done to drive the aims forward?
12:00 – 12:50 – Feedback from working groups
12:50 – 13:00 – Closing remarks
This event has now finished – visit their website for more about the work they do.