When: 31st August 2022, 09:30 – 31st August 2022, 12:30
Event format: Online/virtual only

Organiser: Think Positive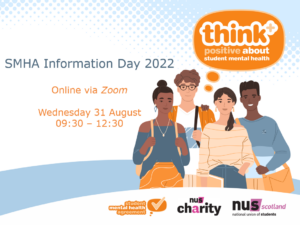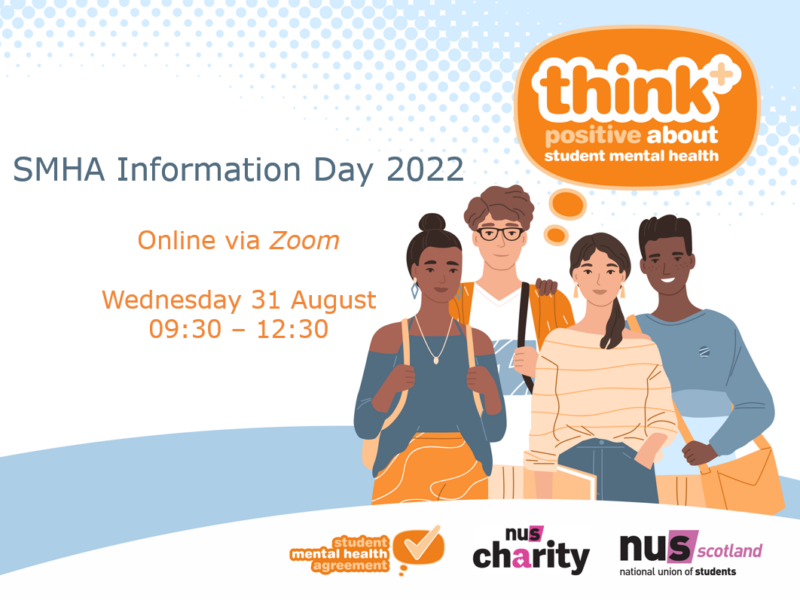 The Think Positive team will be holding a virtual SMHA Information Day on Wednesday, August 31st.
There'll be a chance to hear about updates on Think Positive's work, hear others experience of taking part and pick up ideas on developing your mental health work.
The event is open to anyone interested in taking part in the Student Mental Health Agreement project, including those who have not taken part and are considering it for the first time. It is free to attend and is open to people working in Scotland's Colleges, Universities and Students' Associations.
Please REGISTER ABOVE using the online event link and joining instructions will be sent out once registered.
Check out the agenda for the day here. 
Add to iCalendar