#HelpingStudentsThrive Campaign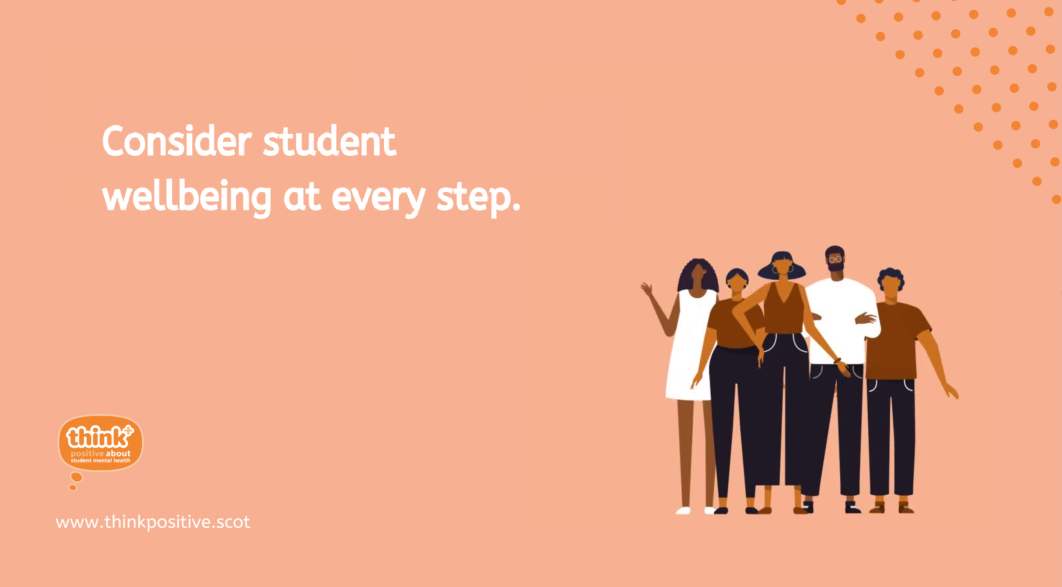 On Monday 17th April, Think Positive launched their #HelpingStudentsThrive Campaign, which was coproduced alongside students with lived experience of mental ill health.
The campaign aims to raise awareness of the challenges students face due to managing mental ill health whilst studying, as well as how we can better support them.
Students told Think Positive how they and they peers are still experiencing mental health stigma at college and university, they said:
Staff/students don't understand mental health
College/university mental health services don't feel like they're for me
I face additional stigma based on how I identify
Our course content creates stigma
Students overwhelmingly said that they face the most stigma due to staff and students not understanding mental health, so this campaign has been created in response to this.
Join us in amplifying students' voices by supporting the #HelpingStudentsThirve campaign and share the animation below.
Help us measure the impact of this campaign by voting below:
Since seeing this campaign: