NUS Charity Officer Wellbeing Research report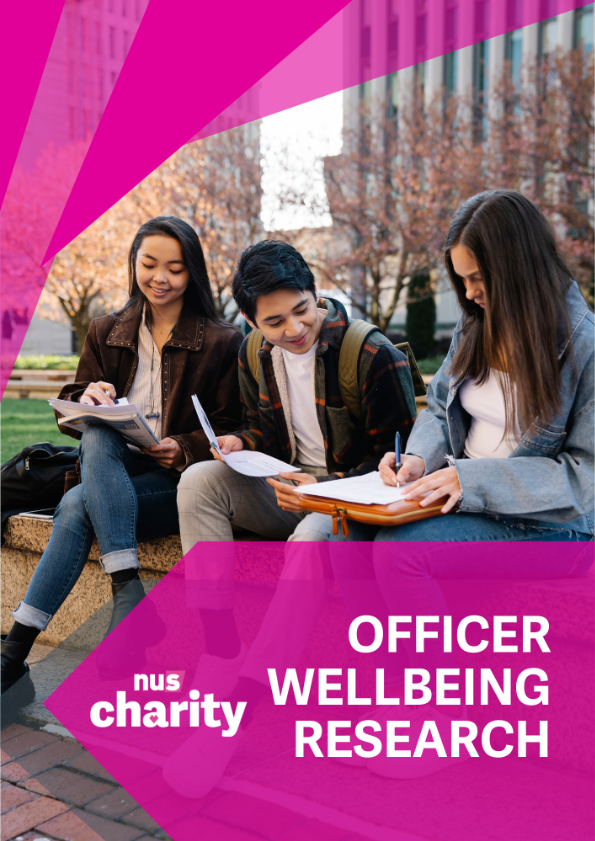 In 2022, NUS Charity conducted a research project into the experiences of students' union/association officers and NUS officers over the past ten years. 468 current or previous officers shared their experiences.
They were asked about their experience in the role, the impact of the role and responsibilities on overall wellbeing and mental health as well as the impact the role had on them in their later lives.

The key findings of the research, compiled in a new report are:
Work/life balance was believed to be very poor by 59% of respondents. They explained they felt there was just too much work to do, with no clear boundaries or out-of-office time.
52% of the officers in the online survey who received accountability or criticisms as part of their role highlighted the negative impact this had on their mental health.
56% of officers received abuse. Breaking this down further, a third of officers indicated abuse came through their own personal social media, and in particular, Facebook.
Disabled officers were significantly more likely to receive abuse via their personal social accounts. After receiving abuse, the negative impact on health and wellbeing was significantly more likely amongst women, whilst non-white officers were more likely to have safe spaces provided.
Of those who had received abuse online, the majority said this had made their mental health worse in terms of developing anxiety, lost confidence and made them question their worth. A third of all officers indicated they had not received any training to deal with this.
As a result of this research, NUS Charity are releasing an elected officers' toolkit. This toolkit empowers new officers, giving them an additional layer of support throughout their term. The toolkit provides officers with a framework to utilise and boost their confidence in uncomfortable situations, alongside some top tips for working as part of their organisations.
You can download and read the full report below.