NUS Scotland launches 'Cost of Survival' report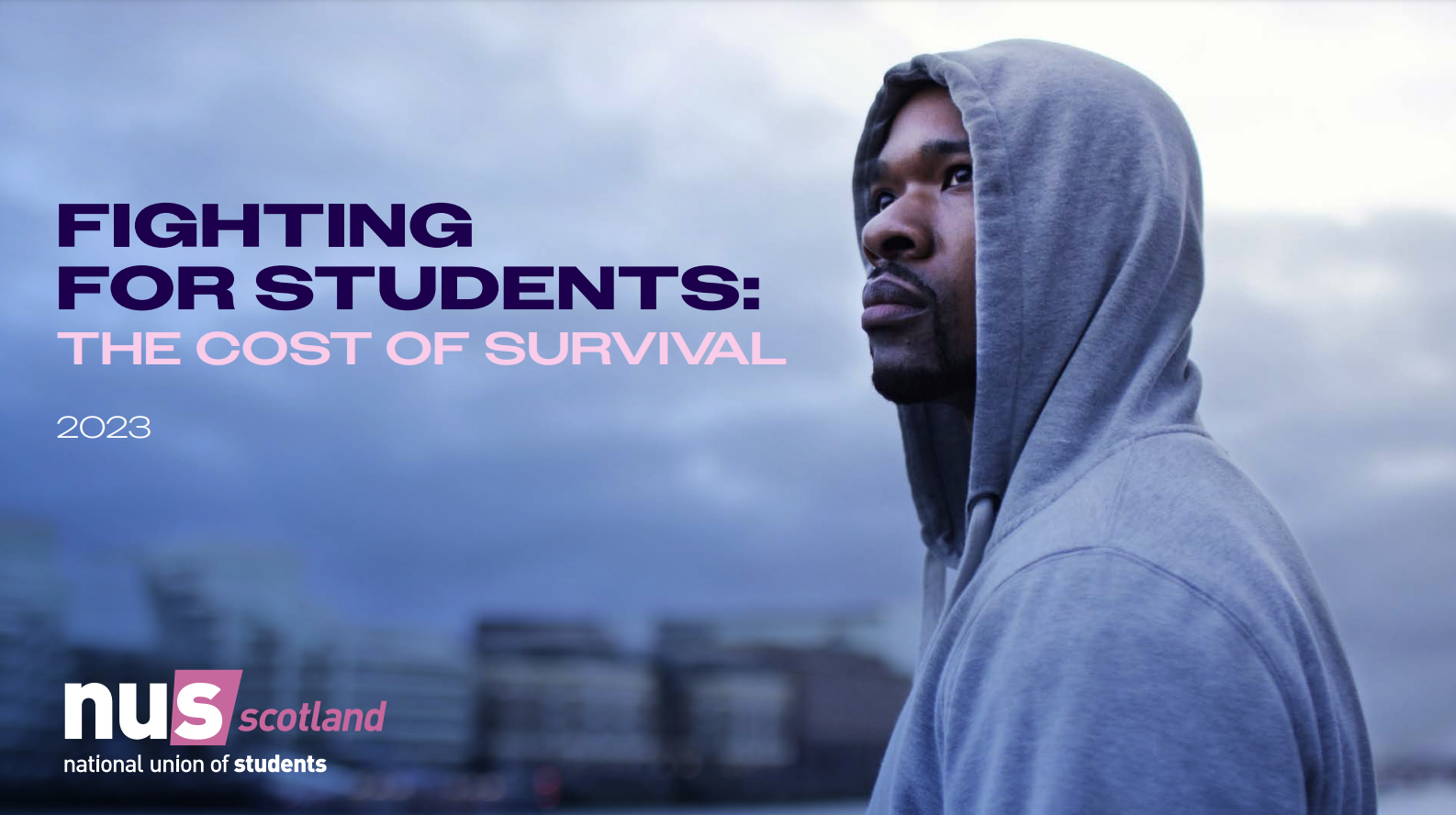 Both Thriving Learners Research and Think Positive research have highlighted how money concerns have an impact on students mental health. A new report from NUS Scotland shows the scale of the financial challenges facing students at the moment.
The research is based on a survey of over 5,300 college and university students and apprentices. The report covers a wide range of issues including: homelessness, housing, student finances, and mental health and wellbeing. 
In almost all cases, the students struggling the most were from widening-access backgrounds, including estranged, disabled, and care-experienced students, as well as students who are carers and come from low-income households.
Almost two fifths worry about their finances all the time.
Two thirds of students said that since the start of their studies, their mental health has been impacted by their money worries.
Over a third have considered leaving their course because of financial difficulties
52% have skipped a meal because of lack of money and 11% have used a foodbank (up from 8%)
45% have gone without heating because of lack of money