Student Carer Experience report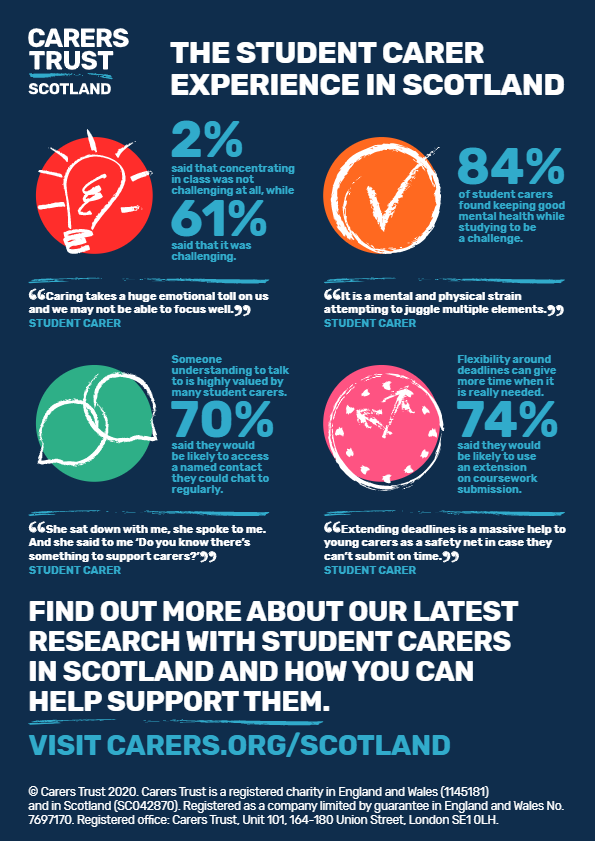 This research report from Carers Trust Scotland found that 84% of student carers found keeping good mental health while studying to be a challenge. When asked about different types of support that their college or university provides to them as student carers, 30% reported that they had received mental health support.
The report makes recommendations and suggestions for colleges and universities to implement to better support student carers.
For unpaid student carers, there are many challenges that come with balancing studying alongside caring responsibilities. Student carers are students studying at college or university, while caring for a friend or family member who due to illness, disability, a mental health problem or an addiction cannot cope without their support. Student carers can be of all ages, and at all stages of their learning journeys.
Decisions such as whether or not to move away from the person they care for, can make even applying to college and university difficult. Demands on time can make attending class, completing coursework and socialising challenging.
With support, student carers can and do succeed in their college and university studies.