World Mental Health Day!
Published on 10 October 2018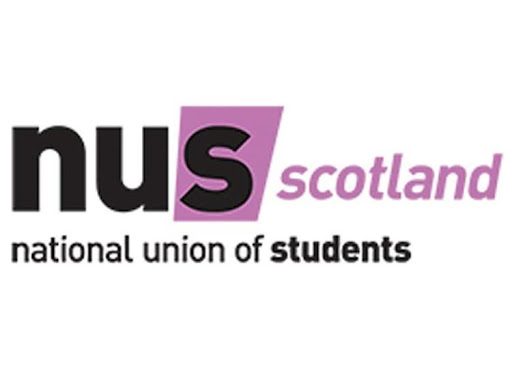 Today is World Mental Health Day. The theme this year is 'young people and mental health in a changing world' and this has never been more pertinent. This week we have a guest blog from our Deputy President at NUS Scotland, Gemma Jones. Improving student mental health is a personal priority for Gemma and in this blog she discusses why it's so important to her.
For those of you at The Gathering last month, or who know me, you'll know that improving student mental health is a personal priority for me. Having seen first-hand the impact that receiving adequate support has had on my ability to continue and succeed in my studies and beyond. It's not just the personal experience of myself and other students who are shaping the agenda around student mental health, the statistics back it up too. Last year NUS Scotland conducted a series of Freedom of Information requests which revealed that requests for counselling provision in institutions had sky rocketed and that provision is patchy.
I've been delighted when visiting students' associations over the summer to hear that mental health is a shared priority, with a will to improve support services locally for students on campus and a desire to get behind NUS Scotland's priority campaign for the year – to call for the Scottish Government to invest in new, ring-fenced funding in the college and university sector for counselling and other mental health provision to support student wellbeing and improve mental health.
It's not just students who are prioritising improvements to student mental health. We've also seen the Scottish Government, through their Letter of Guidance, outlining the expectations of colleges and universities in regards to student mental health for the first time. Making it clear that colleges and universities, in partnership with student associations, other pastoral care providers and NHS Scotland, have in place a range of support services that are sensitive to the varying needs of all students, that identify mental health difficulties early and provide appropriate support to meet these. The Letter of Guidance goes further to highlight that ALL universities and colleges to develop a strategy for mental health and work with NUS Scotland and their local students' association to develop a Student Mental Health Agreement.
This is fantastic to see a shift change in the way the mental health sector and the Scottish Government are viewing student mental health where for nearly a decade we've been the only ones talking about student mental health. Now we're seeing the mental health sector put more emphasis on student mental health and realising the unique circumstances that many students face and that's down to the work of projects such as Think Positive and the work that your institutions are doing by developing and delivering on Student Mental Health Agreements and the Healthy Body Healthy Mind Awards.
I'm proud to say that last year at SRUC, where I was President, that we took part in both projects. Last year we saw a huge increase in the number of institutions taking part in these projects, from 6 institutions to 14 taking part in our Student Mental Health Agreement project and we went from 14 to 24 institutions taking part in the Healthy Body Healthy Mind Awards. Over 2018-19 we expect these numbers to increase – not just because the Scottish Government has said that every college and university must have a Student Mental Health Agreement – but because people like you and me are committed to improving student mental health.
We know that there are so many factors that contribute to mental-ill health. Whether that be money worries or poor housing conditions, racism or gender-based violence, exam stress or employability; I could go on. By taking part in the projects, you're amongst a group of institutions leading the way for improving mental health, physical activity and smoking prevention and cessation work with students across Scotland. Not only that but you're strengthening partnership working between your students' association, sports union and your institution – embodying an institution wide approach. And while we're on the subject of partnership working, I want to say a huge thank you to Scottish Student Sport and ASH Scotland – who we work together with to deliver the Healthy Body Healthy Mind Awards.
Good luck for the year ahead!