Glitch Officer Workshops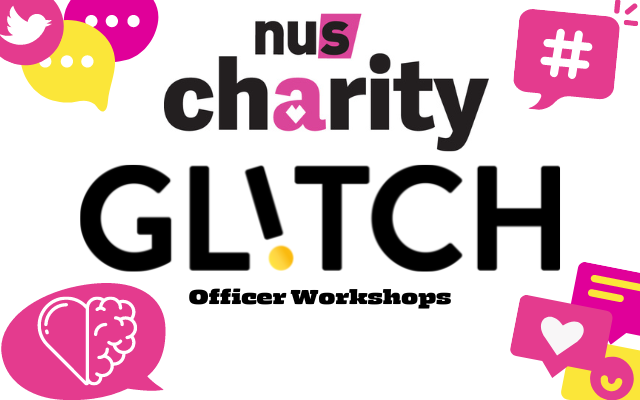 Following the findings of NUS Charity Officer Wellbeing Research report, they're working with Glitch, to host workshops this summer to support students' association officers to:
Discover the fundamentals of digital self-defence and the digital tools they can use to protect their privacy and information online.
Learn how to be an online active bystander and feel empowered to undertake this role.
Learn about digital self-care and feel empowered to take control of their wellbeing online.
Learn about digital citizenship and what that means for them in their role as an elected officer at a students' association.
Glitch workshop dates:
Tuesday 4th July 2023, 12:00 – 16:00 – In-Person (Aston Students' Union, Birmingham, B4 7BX) – please note there will be a break included but lunch will not be provided
​​​​​​​Tuesday 18th July 2023, 13:30 – 17:30 – Online (via Zoom)
Event Details:
Price: £125 + VAT per delegate place
REGISTRATION HAS NOW CLOSED.