We're working with students to coproduce a National Student Mental Health Campaign!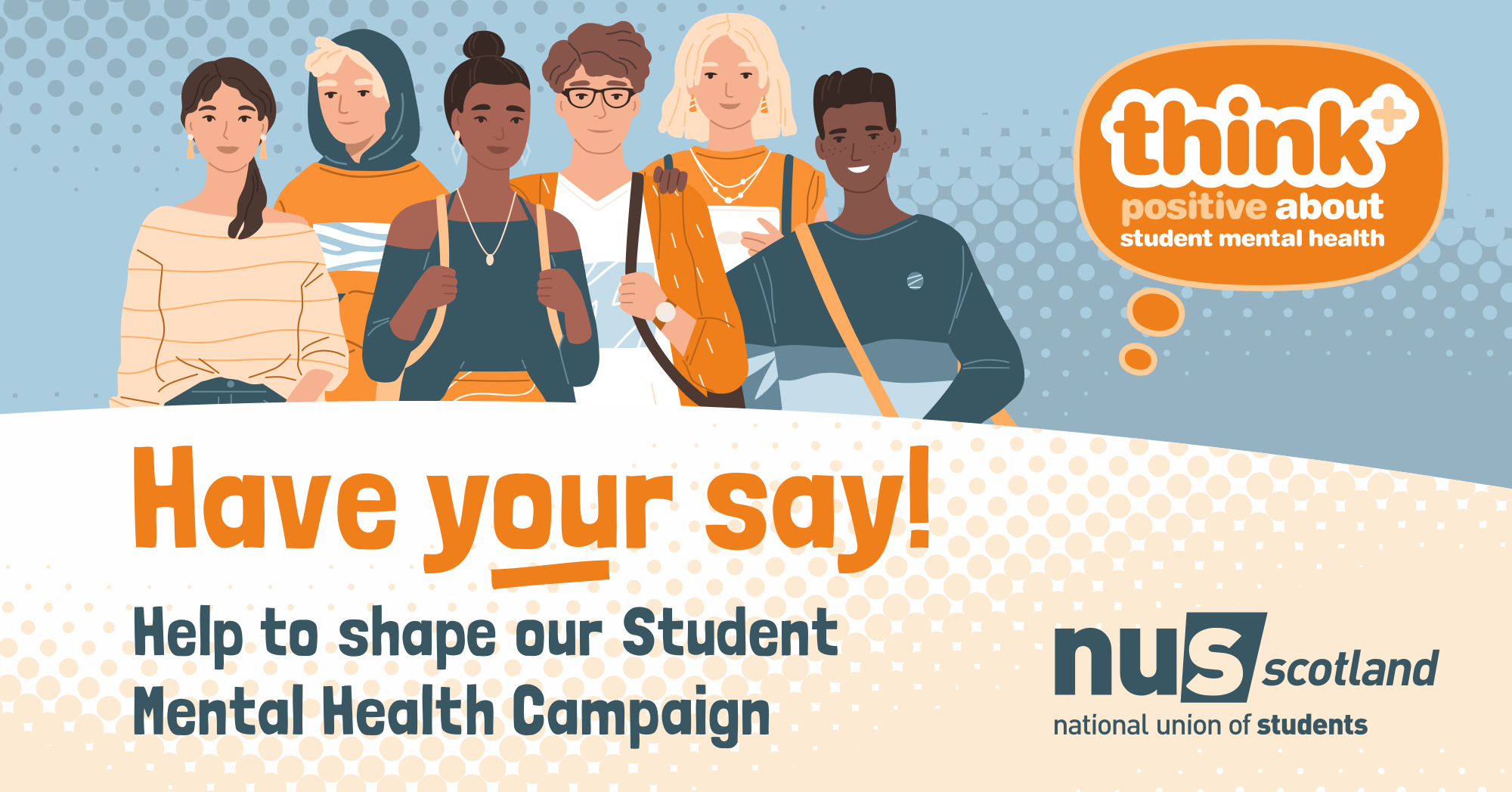 Think Positive, funded by the Scottish Government, commissioned research to evaluate the effectiveness of student mental health support in Scotland and to support the FE and HE sectors to further develop appropriate practice in the delivery of mental health and wellbeing services to students. One of the recommendations from this research was
"NUS Scotland could work with the Scottish Government to lead a national awareness-building campaign to reduce stigma relating to student mental health and to challenge preconceived ideas about who support is for/not for."
Updates
We've been working with a group of students with lived experience to coproduce a National Student Mental Health Campaign which focuses on stigma.
The group have highlighted four key areas that the campaign could focus on and they have decided that the next step is to ask the wider student body to vote on which they think is the most important.
Once feedback has been gathered this will be used to shape the campaign which will launch in spring 2023.